Hi, we're Visage Technologies!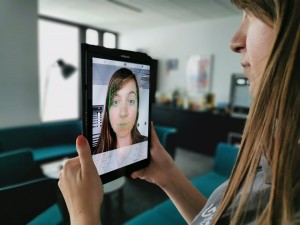 We've been innovating in the field of computer vision since 2002. Today, we have dozens of unique R&D projects under our belt and we're a proud owner of visage|SDK – 100% proprietary technology that tracks, analyzes and recognizes human faces.
If you are a Master's student (or you'll become one this fall), this internship is a great chance to gain hands-on experience and collaborate with experienced engineers.
We want to help you grow professionally, but also appreciate the fresh perspective and ideas you bring to the table.
When and where?
The internship will take place in our Zagreb office (or remotely) for 6 weeks – between the end of August and the beginning of October. It is a full-time, financially compensated position that lets you experience what it feels like to be a part of a growing, successful company.
There are 2 available projects:
1) A game based on emotion recognition
Prerequisites: A reasonable knowledge of C++ is required. Experience with the SDL library is a bonus.
2) Make-up style transfer using color-aware GAN
Prerequisites: basic ML knowledge, some GAN knowledge, basic Python ML training framework knowledge (Pytorch or Tensorflow)
How to apply?
Just send your CV and motivational letter (until 1st of July) to:
robert.komljenovic@visagetechnologies.com (for a Game based on emotion recognition) or
ivan.gogic@visagetechnologies.com (for a Make-up style transfer using color-aware GAN)