Dear professors and Seeds Alumni,
During the Awards Ceremony at the Huawei Talent Summit in Helsinki on December 10th, 2021, our guest speaker Yesika Aguilera, the co-founder & CMO at Tespack, has announced an opportunity for the students to participate in the St. Gallen Symposium. Below and attached you could find the information on how to apply and join this year's Symposium, please feel free to apply!
𝑺𝒆𝒍𝒆𝒄𝒕𝒊𝒏𝒈 𝒕𝒉𝒆 𝑻𝒐𝒑 200 𝑭𝒖𝒕𝒖𝒓𝒆 𝑳𝒆𝒂𝒅𝒆𝒓𝒔 𝒂𝒕 St. Gallen Symposium!
𝘍𝘳𝘦𝘦 𝘵𝘳𝘪𝘱 𝘵𝘰 𝘚𝘸𝘪𝘵𝘻𝘦𝘳𝘭𝘢𝘯𝘥 𝘸𝘪𝘵𝘩 𝘢𝘭𝘭 𝘤𝘰𝘴𝘵𝘴 𝘱𝘢𝘪𝘥, 𝘈𝘤𝘤𝘦𝘴𝘴 𝘵𝘰 𝘢 𝘩𝘪𝘨𝘩 𝘱𝘳𝘰𝘧𝘪𝘭𝘦 𝘯𝘦𝘵𝘸𝘰𝘳𝘬 𝘰𝘧 𝘤𝘰𝘳𝘱𝘰𝘳𝘢𝘵𝘪𝘰𝘯𝘴, 𝘱𝘰𝘭𝘪𝘵𝘪𝘤𝘪𝘢𝘯𝘴 𝘢𝘯𝘥 𝘢𝘤𝘢𝘥𝘦𝘮𝘪𝘤𝘴 𝘱𝘭𝘶𝘴 𝘩𝘢𝘷𝘦 𝘢 𝘱𝘭𝘢𝘵𝘧𝘰𝘳𝘮 𝘵𝘰 𝘴𝘩𝘢𝘳𝘦 𝘺𝘰𝘶𝘳 𝘷𝘰𝘪𝘤𝘦 𝘸𝘪𝘵𝘩 𝘤𝘶𝘳𝘳𝘦𝘯𝘵 𝘭𝘦𝘢𝘥𝘦𝘳𝘴
Every year at St. Gallen Symposium we gather the best current leaders from various fields from Entrepreneurs, Politicians, NGOs, Academics, journalists to debate the most vital topics with the Top 200 global youth leaders under 30 from various fields to create the best debates and discuss the most crucial current global issues.
Past years the event has welcomed distinguished participants including Christine Lagarde, president of the European Central Bank, Jack Ma, founder of Alibaba Group, former Kofi Annan, Secretary of the United Nations, most recently Satya Nadella, Chief Executive Officer of Microsoft. This event is like no other as you get to discuss debates in small groups with high profile leaders.
𝗛𝗼𝘄 𝘁𝗼 𝗮𝗽𝗽𝗹𝘆?
There are 2 ways to be selected:
𝐓𝐡𝐞 𝐏𝐨𝐨𝐥 𝐎𝐟 𝐊𝐧𝐨𝐰𝐥𝐞𝐝𝐠𝐞 𝐂𝐚𝐧𝐝𝐢𝐝𝐚𝐭𝐞𝐬 (Top 100 from this list)
They must show a high record of success in any field and be under 30.
Their bio needs to be sent to Yesika Aguilera on a pdf format (no more than a page).
𝐔𝐧𝐝𝐞𝐫𝐠𝐫𝐚𝐝/𝐏𝐨𝐬𝐭𝐠𝐫𝐚𝐝𝐮𝐚𝐭𝐞𝐬 𝐒𝐭𝐮𝐝𝐞𝐧𝐭𝐬 (The other Best 100 come from this list).
2.- They must submit an essay (deadline February)
The best essays from the 100 will be selected to compete at the event and there will be a winning prize of CHF 20'000.
More info about the essay on this link https://bit.ly/2Zk1KwS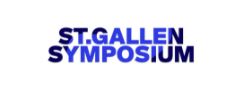 51st St. Gallen Symposium_Fact Sheet